Very few of us can honestly say they really know what they are looking for when buying a used motorcycle.
It's bad enough trying to figure out whats wron on your own bike with the luxury of tim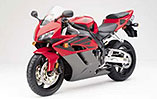 e and it being in your own garage, let alone in a buying situation at someone else's house.
Short of paying an expert to come with you and properly check the bike over, you are limited to the bikes paperwork and what you can see and hear. Any bike that's been looked after by a careful and loving owne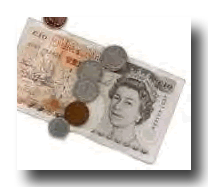 r, will have a string of paperwork with it, receipts detailing any work that's been done on the bike. Receipts are a great way of increasing a bikes worth as they are proof that the bike has been cared for.
When buying a bike take time to review all the paperwork before you agree to buy any bike. It's no where near a substitute for actually checking the bike over but it can reaveal a treasure of information.
Documents that can really help are:
Tax Disc
Some owners keep previous years but it's not a problem if there aren't any. Check for forgeries by taking a legal one with you, forgeries look dodgy by comparison. If there isn't one the bike hasn't been taxed for a while or the owner is a tax dodger (could say a lot about the current owner).
Service History
The most valuable piece of information supplied with the bike. Is the mileage in sequence with the other documents (MoT, logbook etc), check the date and type of work carried out, what was included in the full service. Garage address/phone number, if in doubt give them a ring. Also check for mechanics footnotes, usually to cover their back, this will provide any previous problems they found. Bikes under warranty should have a service history from a garage, if there isn't any history can the seller be trusted to maintain a 160mph superbike, a careful owner will keep all receipts and provide them when selling the bike as it can add value.
The V5 or Logbook
The V5 is the vehicle identification document. If the bike is over 3 years, it will also need a valid MOT certificate. You need to satisfy that the document matches the machine on sale. Check Engine/frame number, Make, model, Year and colour and obviously the registration. See the DVLAs website for more details on checking V5s.
History Check
These will tell you if the bike's been stolen, written off or has an outstanding finance agreement. They can also warrant the mileage, this can all be done over the phone in a few minutes. They cost in the region of £30 but it really is not worth chancing it. If the bike is stolen, and the police stop you you will lose your bike or have to pay money to the insurance company who owns it - confirmation of the checks will also be sent in the post for your records and can be provided to the next owner when you sell it on. Most checks also have a guarantee if the information they provided was incorrect.
MoT
MOT's should be stamped by a garage, a VOSA number should also be present, you can ring the Vehicle and Operators Services Agency and they will tell you if an MoT certificate is suspect or genuine. If an MoT certificate is not available it may mean that the bike needs some major and expensive work doing before being roadworthy.
Visual Inspection of the Bike
Put the bike on the centre stand if it has one and look for the following. If the bike only has a side stand, then you may need someone to hold it: Handlebars These are easy to bend and can be costly to replace. Are both bars even and straight?
Bent Forks & Fork Play - Look down the length of the forks a check for any bends which may have been caused by a collision. Hold the front wheel between your knees and twist the bars - Is there any play?
Levers and pedals Check all the levers and pedals to ensure that they are all firmly attached. Look for excessive wear which may indicate high mileage (compare with recorded mileage).
Headrace - Lift the front wheel by getting someone to push down on the seat (on centre stand) gently turn the bars from the left to right and back. If it feels notchy when it passes centre, then the headrace needs replacing. If it's stiff it may just need adjusting.
Exhaust & Mountings - In a crash the exhaust can sometime get pushed into the frame. Is the exhaust or frame bent? Also check the joins by placing your hand near them while the engine is running . Is gas escaping? A new exhaust could easily cost £500.
Wheels & Brakes - Lift the front wheel and make sure it spins freely. Apply the front brake, release and re-check the brakes (a few times). Do the same to the rear. Do the wheels bind? If so you could be looking at replacement pads, bearing or callipers. If available lay a straight edge along the sides of the front and rear wheel and check that they are aligned. Also Look for dents in the rim which may have been caused from curbing at speed. Wheel dents can be corrected (see links), but a new wheel may cost over £300.
Raced and abuse - Check the wheel rims, shocks and forks for excessive wear. thrashing or racing a bike will eat tyres and suspension very quickly, so if the wear looks out of place with the immaculate paint work, then the bike may have had a hard life.
Electrics & Unusual wiring - Check all the lights and switches work properly, don't forget to give them a tap with your hand to check there are no lose wires. Extra switches or fans, can sometime point to electrical or cooling problems. As a minimum check the reason behind any unusual switches or wiring.
Frame & Alignment - There are a number of ways to check the frame and wheel alignment, but most require a long plank or similar. However for bikes fitted with front and rear disc brakes a simple right angled spirit level is all you need. Position the bike so that the rear disc is level, then position the front disc to be the same. Now check handle bars, if they are not aligned, there can be several reasons: the front and rear wheels are miss aligned, the frame or forks are damaged, the front or rear discs are warped, the swing arm is damaged.
Rust - If the bike's been out in the wet, then rust is a possibility, you need to check for rust that's just surface and can be cleaned off or more serious structural rust. If it can be rubbed off with a wet finger then a good cleaner should remove most of it. If it crumbles when you poke it - walk away.
Wear- Motorcycle parts are fairly expensive and can be fiddly to replace, particularly on faired bikes. A recent Bike magazine calaculated that a bike costing £6000 new, would run to £25,000 if it was build from parts. The costs can really pile up if you need to replace mechanical items. Motorcycles must have a minimum or 1 mm tread across 3/4 of the width of the tyre and usually cost over £100 per pair Are the tyres in poor condition? Also check If the chain is stretched or has tight spots, If the brakes are worn or discs scored. Each item could cost a £100+ to fix. Check the suspension Although Tax is just a maximum of £65 on motorcycles, its worth checking how much is left.

Haggle, Haggle & Haggle
Never pay the advertised price on a new or secondhand bike. The advertised price is the one that where the seller receives the maximum profit, it is merely a point for negotiation. Check with other bikes for sale to get a feel for how much its worth. Have a price in mind and stick to it. If you can't do a deal - walk away
When buying from a dealer the best time to haggle is the last day or two in the month, when salesmen targets are near month end, they have more room for negotiation to hit sales targets. If you are really patient wait until winter. Don't be intimidated by the salesman, be confident and take your time.
Watch out for hidden extras
Make sure a large discount on a new or secondhand bike isn't offset by high interest rates or a poor price for your existing bike. Remember, the salesman will make more money and prefer if you buy on finance. As a rule shop for finance before you walk through the dealers door, you are likely to get a better deal (see deals4finance.co.uk) and at the very least you know how much extra you are paying. Interest rates will vary massively between HP, Bank loan and credit cards, do your homework and get the best deal. Is the bike's service history up to date, make sure you wont be hit for any routine maintenance costs after you ride away.
Ridiculously under English law a motorcycle dealer isn't obliged to say if the bike has been damaged, unless you ask the question. A bike you buy must be fit for its intended purpose. New consumer law means that even if a used bike suffers a defect it is up to the trader to prove it wasn't faulty, regardless of any warranties. Six months on and the onus is on you. Any queries, try www.tradingstandards.gov.uk.
Find The Right Finance Package
If you can' pay for the bike outright, choosing the right finance option can be tricky, make sure you do your homework as it cost you in the long run [more on bike finance packages and payment options ]
Understand the Jargoon
Don't be bamboozled by dealer speak - take a look at our quick guide to jargon used in the trade